Dave Fischer, Executive Board member of ARPO and a Retired NYPD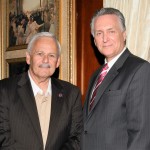 To whom it may concern,
My name is Dave Fischer, Executive Board member with ARPO, Association of Retired Police Officers based in Mineola, NY.   Recently, Christine Castiglia Rubinstein, of Castiglia-Rubinstein & Associates, were guest speakers at our general meeting held at the Nassau County Police Department PBA office .
Their presentation on Elder Law & Estate Planning was very efficient, knowledgeable, and extremely informative,  relating to investing your retirement, protecting your retirement money, and various forms of legal estate planning issues and estate protection techniques that they are capable of handling should it be necessary.
 We thank, Christine Castiglia Rubinstein for her expertise and insightful presentation.
Dave Fischer, Executive Board member ARPO
Retired  NYPD
Dave Fischer Retired NYPD
You know when you have the right fit.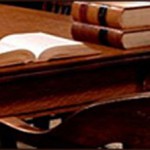 Fortunately, not all cases have to go to trial. Our experience and ability enables many cases to be settled out of court. But when a trial is necessary, our in-house trial attorney provides insight into trial psychology and jury selection. Our appellate attorneys also stay one step ahead by preparing clients' cases for appeal before an appeal is filed.
Christine Castiglia-Rubinstein
Attorney at Law